Try before you buy with Harper Concierge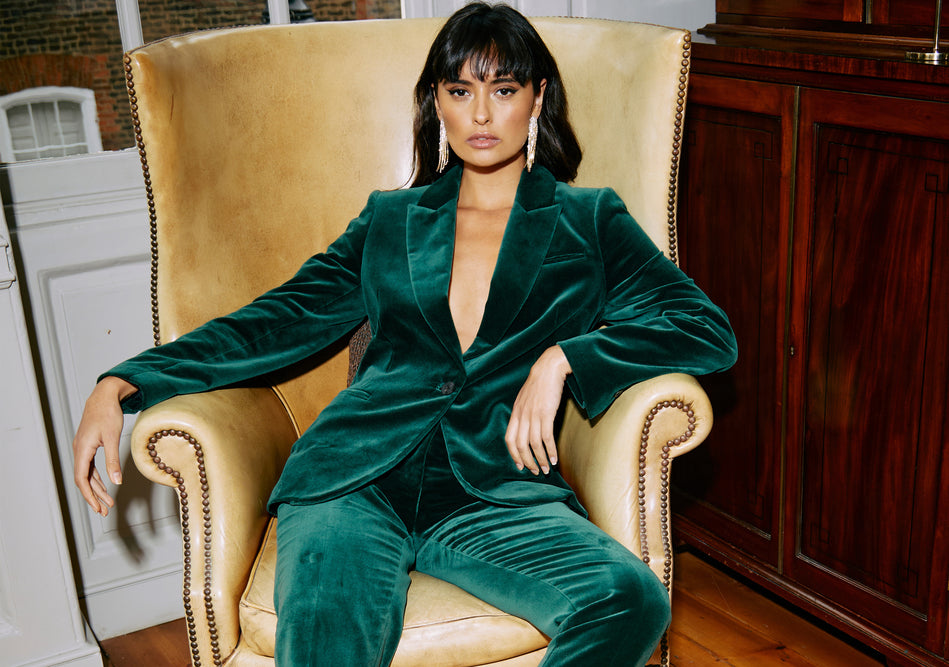 We understand that finding your perfect style and fit can be tricky online so we want to bring you a luxury in-store shopping experience direct to you at home. We're partnering with premium personal shopping service Harper Concierge so you can try the latest Cefinn styles before you purchase and without the hassle of returns. Order multiple sizes and styles (try something out of your comfort zone!) to try in the comfort of your own home (or hotel room) without any obligation to purchase. You'll only pay for what you keep on the day and all returns are managed by the Harper team.
How it works?
1. FILL YOUR BASKET
Place your order, selecting Harper Concierge in the basket. Choose a 1 hour delivery time slot - 10am - 10pm, 7 days a week.
2. TRY ON AT HOME
Once delivered, style your pieces with the rest of your wardrobe. We can stay for styling advice, or leave you to it and return after 40 minutes.
3. PAY FOR WHAT YOU KEEP
Your Style Concierge will take payment for anything you want to keep and the rest will be taken away hassle-free.
FAQs
Where is this service available?
The service is currently available to all 32 London boroughs, with further locations to be announced in the near future.
How do I pay?
You only pay once you have decided which items you would like to keep! The Style Concierge will come with a mobile card reader, allowing them to take payment in person.
How much does the service cost?
To use Harper costs £15 per order
Is there any obligation to buy?
None at all. Only keep the pieces you love. The rest will be taken away hassle-free.
How many items can I try at home?
As many as you like! We encourage you to try lots of different styles and sizes to ensure you get the most out of your appointment and find your perfect fit. As you only pay for what you keep we encourage you to experiment with pieces you might not normally choose.
What is styling assistance?
When trying on your pieces, the Style Concierge can offer a second opinion or give sizing advice. Not interested in this? No problem, the Style Concierge will leave you to it and come back when you're ready to pay or collect what you don't want to keep.
Who can I contact if I have questions about my appointment?
If you have any questions about your appointment, simply reply to your order confirmation SMS, call Harper on +44 (0)333 939 8123, WhatsApp on +44 (0)753 922 7126 or email service@harperconcierge.com.
Can I make changes to my order?
Please contact Harper's Customer Services by emailing service@harperconcierge.com or by calling: 0333 939 8123. If this is after the cut off time, sadly we are not able to adjust any items.